ActionPlanner SOLO STARTER
Here's your unique offer:
Sign up and get the SOLO STARTER version
FREE OF CHARGE!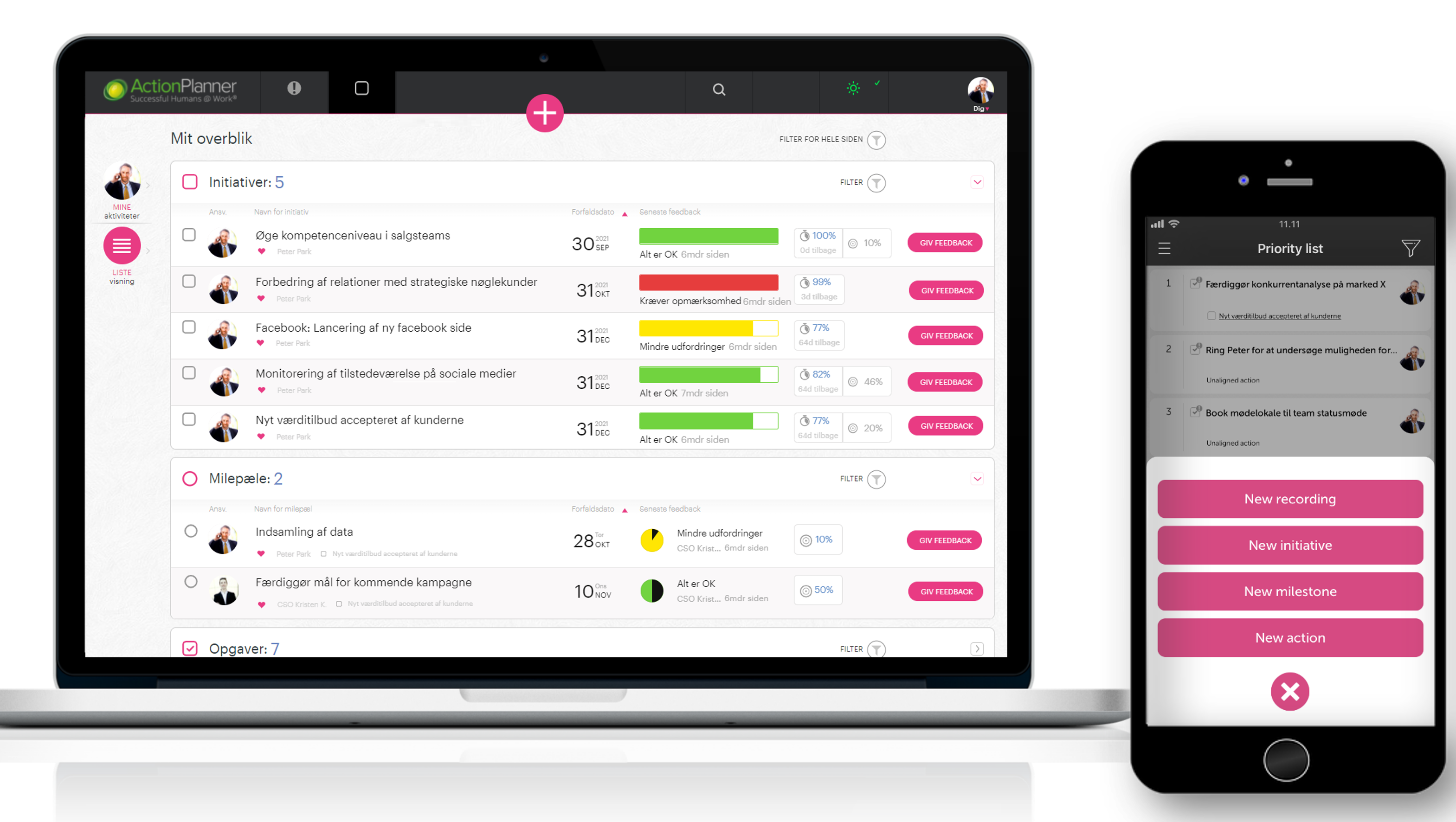 Why ActionPlanner SOLO STARTER?
ONE tool for big and small things

Organise both large and small activities – from projects to mental notes and yellow post it notes
Easy to communicate RAG (green/amber/red) progress status and a few comments and KPI's
Keep an overview and get reminders, so you don't forget in a busy day-to-day

Nice design and modern features 

Intuitive and quick to get started
Invite guests to participate on initiatives – for free!
Bring it all with you on-the-go with the mobile app

A unique offer, that is hard to resist: Get the SOLO STARTER version free forever – no strings attached!
And it's quick to get started! See for your self (short SOLO STARTER demo)
Why is Jens using ActionPlanner  SOLO PRO?
Hear how Chief of Staff Jens Toftegaard Boesen has reduced the time spent at management meetings by 50%
'' ActionPlanner SOLO PRO helps me, like no other tool, to follow up on activities across the organization - from one place. It shows who is running which tasks, when they have a deadline and what is the latest status. Using ActionPlanner's color code language, we focus on the most important activities that need attention. ''